Peaceful and serene. The first thing that strikes you is just how peaceful and serene everything is. Birdsongs fills the air, the pool glistens gloriously in the sunshine and one marvels at the view which opens up in front of you. It is a very peaceful and relaxing setting. Casa Las Jaras is perched on a hill side that makes the most of the spectacular view across the mountains and down towards the Mediterranean.
On arriving at the villa there is ample space for parking at the front of the property. The house was built in 2005, however the style is very traditional and in keeping with the local architecture. The villa enjoys the best of both worlds, beautifully quiet and secluded, idyllic countryside all around, yet conveniently closed to civilisation.
The large terrace runs round the front and side of the house, so you can dine alfresco in either sun or shade and perhaps enjoy tasting some of the local sweet wine. There is a proper brick-built barbecue with a sink on the side, plus a smaller portable one at your disposal.
There is plenty of garden furniture and a pergola on the spacious stone terrace for eating or relaxing outdoors, with spectacular views of the rural valley below.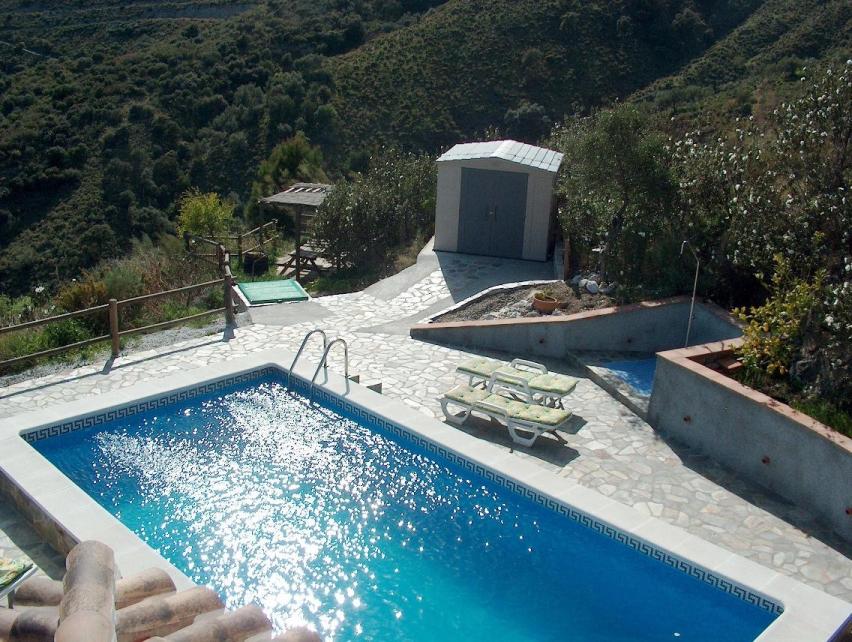 An open poolside shower is also available, as well as plenty of room to sunbathe and relax around the attractively tiled pool. The pool can be floodlight at night.
Picnic area with table & children's playground in our grounds...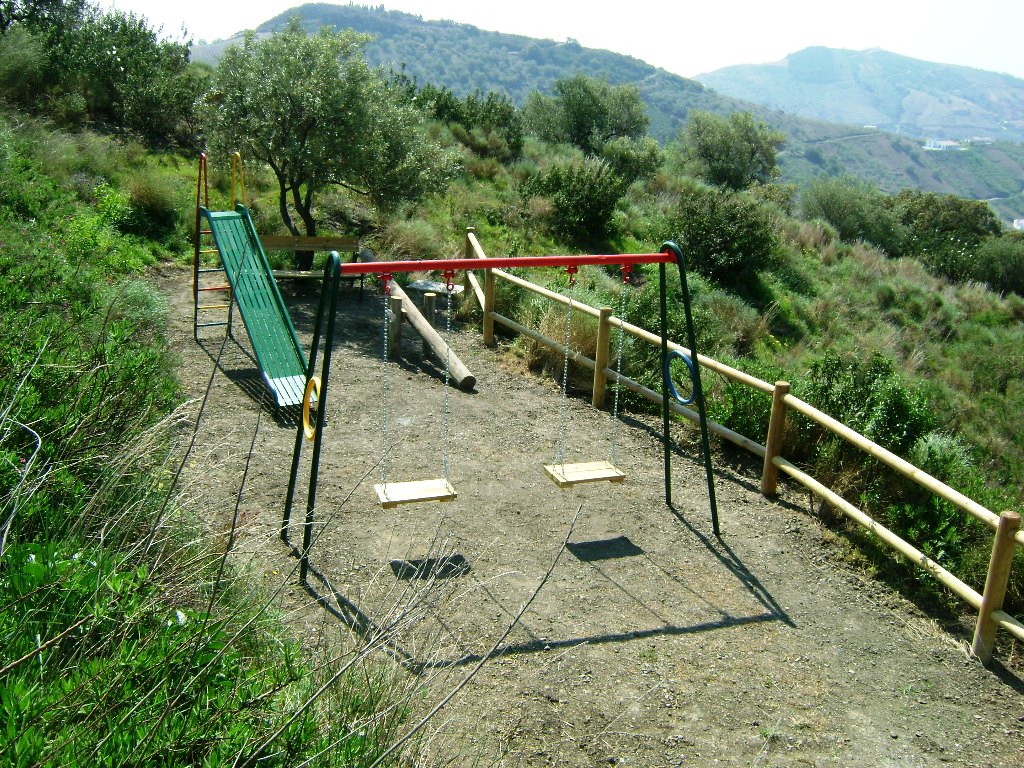 This property is completely secluded and peaceful -the only sounds you are likely to hear are those of goat bells in the distance.