If the aim of your holiday is to switch off and escape the stresses of modern life, Casa Las Jaras makes a perfect choice. Set far off the beaten track, the villa is surrounded by unspoilt countryside and spectacular scenery. The house is situated within its own 13,000 square meters of private land, a supremely tranquil, very beautiful and private environment where only the soft sound of clinking goat bells and the breeze rustling through the trees will interrupt the peace.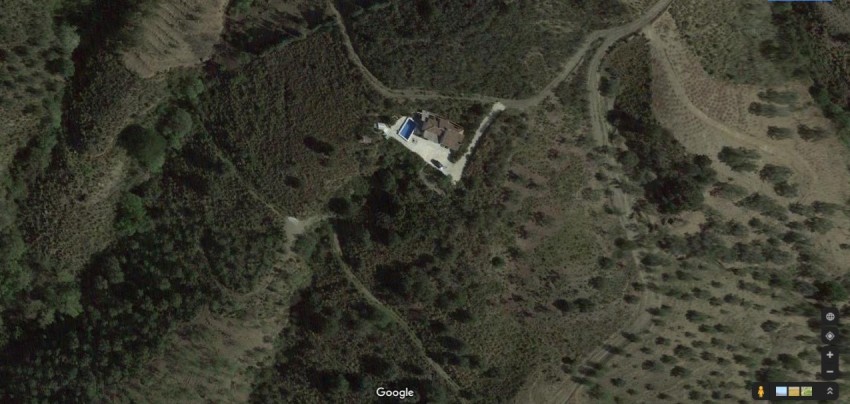 Light and airy, comfortable and well equipped, this house is perfect for holiday living. South facing, it is perched on a hill side and the swimming pool area in particular, makes the most of the spectacular views across the mountains and down towards the Mediterranean.

The villa was built in traditional finca style with typical mediterranean elements.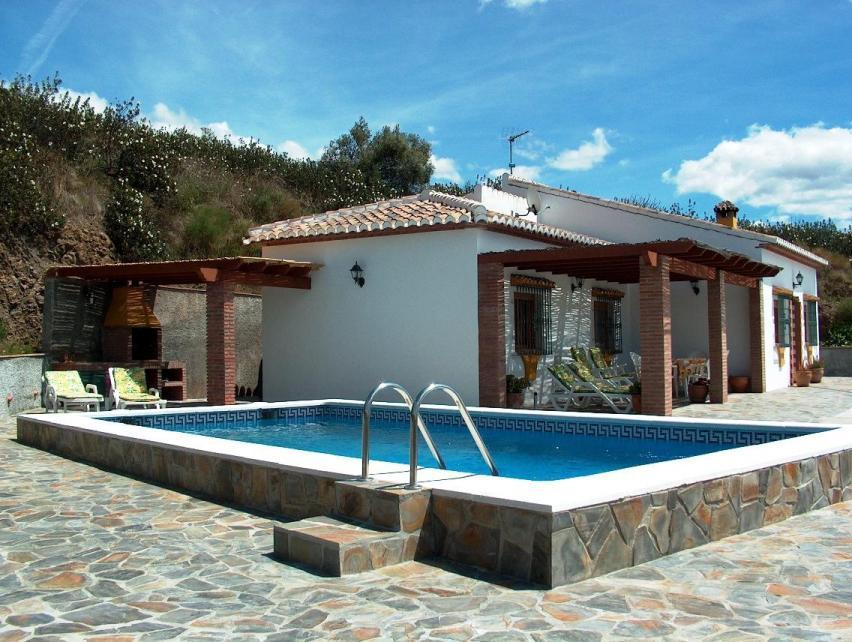 The pool area is great for sun bathing and has sun from dawn until dusk. It is a good size and offers spectacular views of the mountains.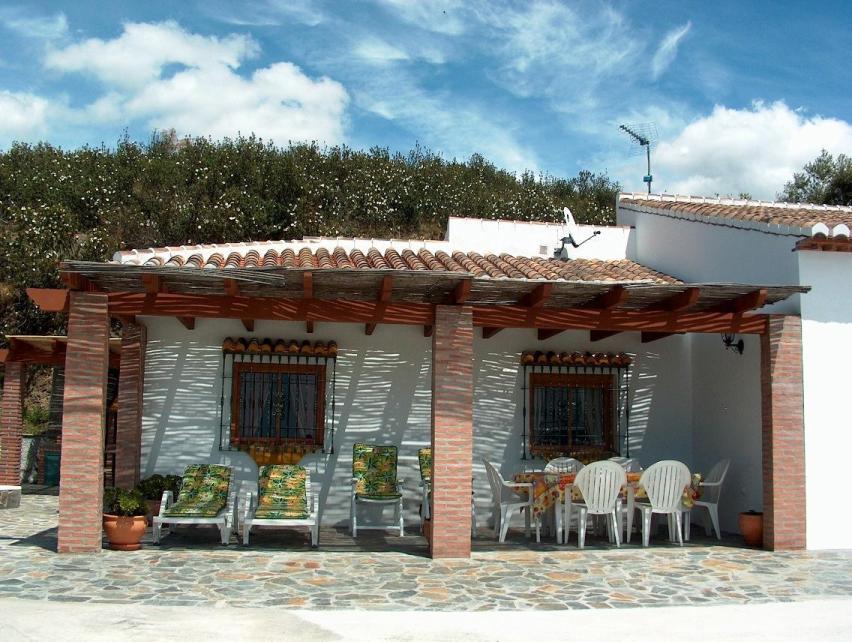 There is a rustic pergola to shade you from the mid-say sun, together with a table and chairs and plenty of garden furniture from which to admire the views and pool area and plan your next swim.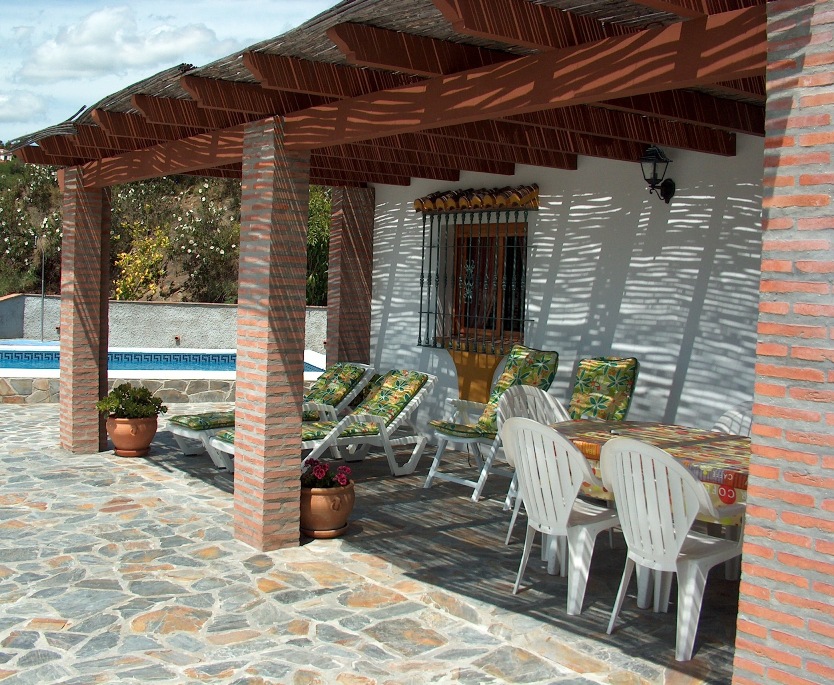 The front shaded terrace has a built-in barbecue at one end and is ideal for outside dining whilst enjoying the panoramic views of the countryside in total privacy.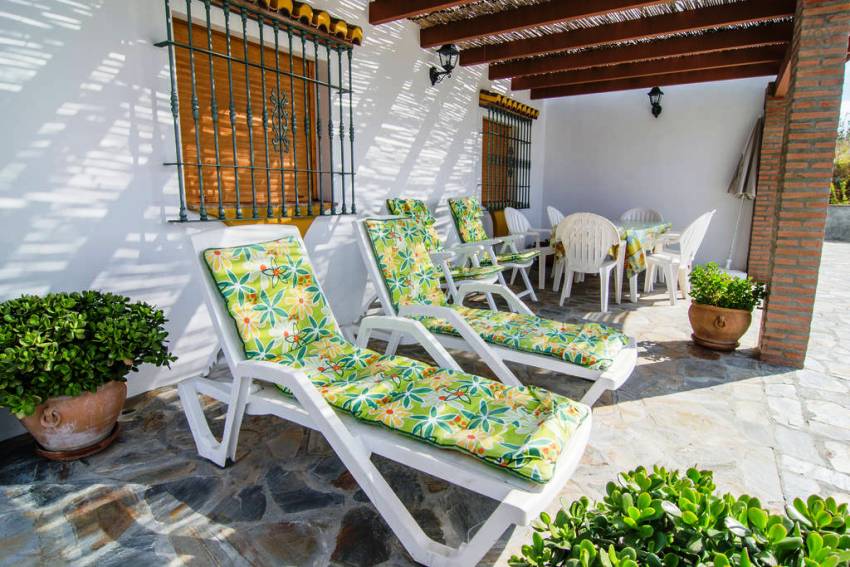 There is an outside shower and plenty of room to sunbathe and relax around the attractively tiled pool. The pool can be floodlight at night.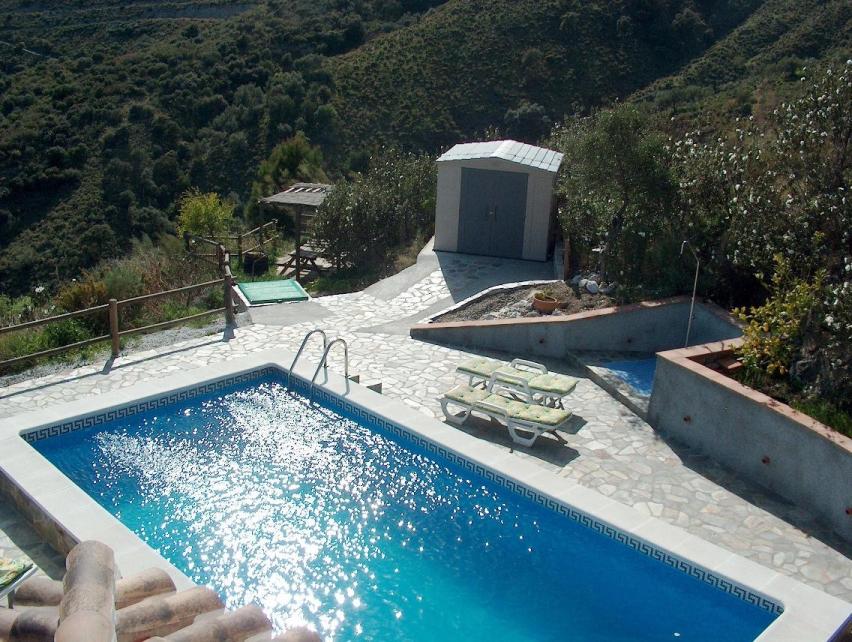 This property is completely secluded and peaceful -the only sounds you are likely to hear are those of goat bells in the distance. You can enjoy the magnificent view whilst having a meal from the front shaded terrace or pool area.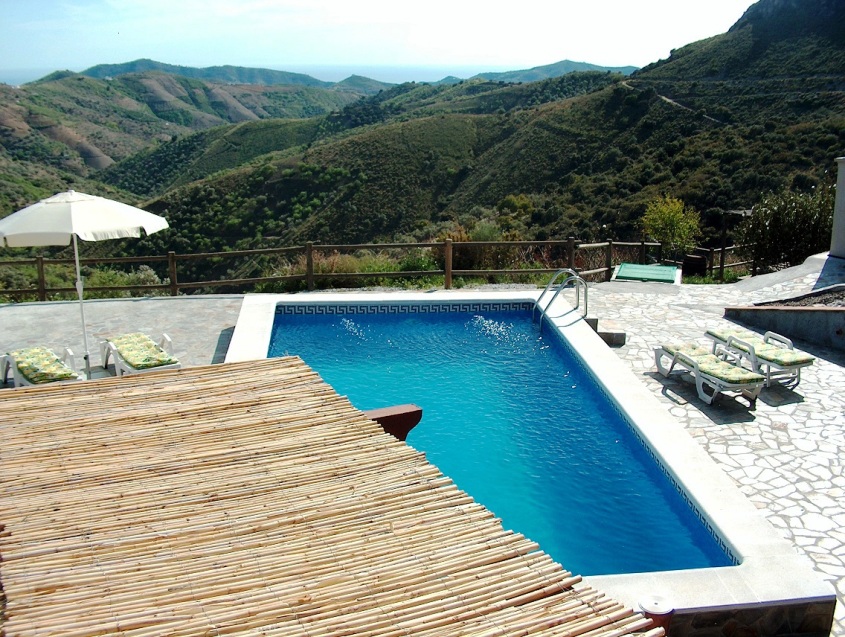 With beautiful views and the quiet countryside all around, one previous guest told me that the house was "a paradise". For people searching for tranquility, this is the place to be!.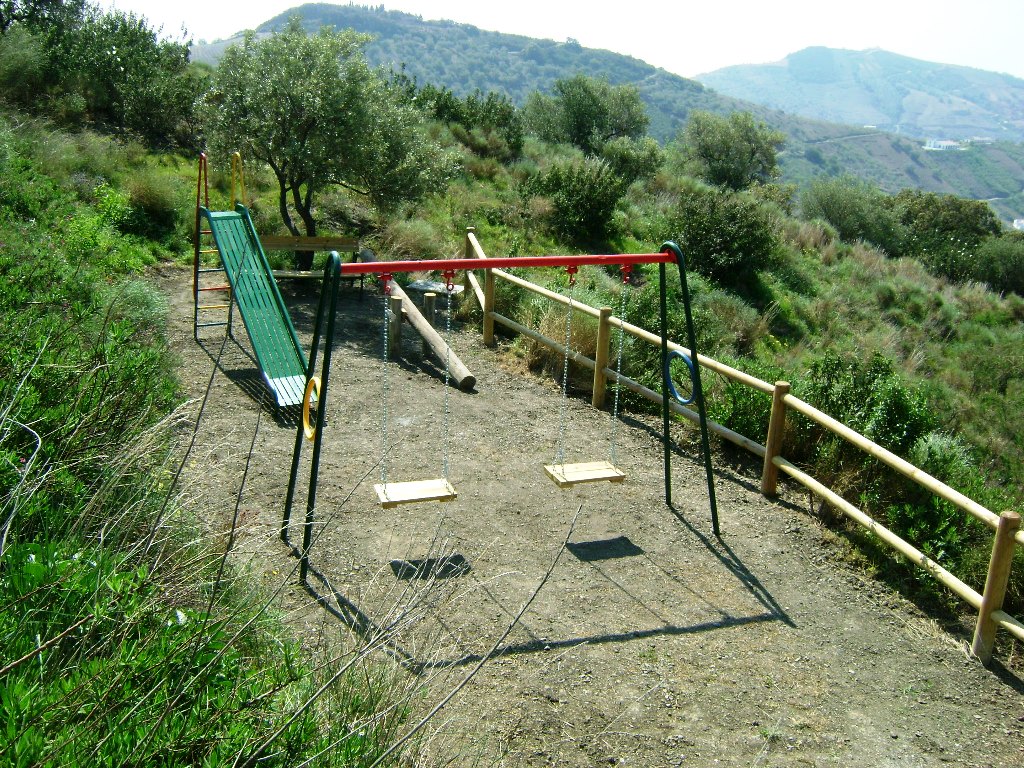 There is even a small playground for your kids in our grounds.